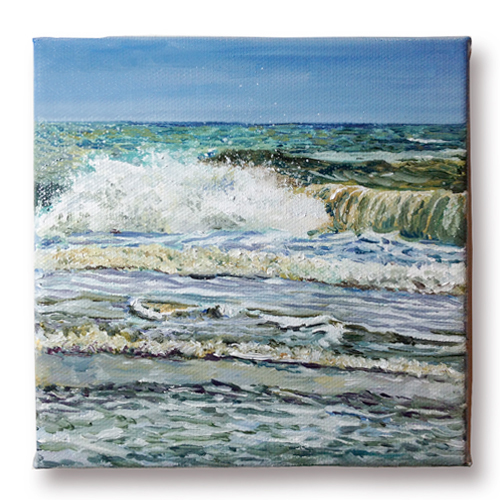 #1 of 99 Ocean Studies
Original oil painting, 6" x 6"
Sold
Crashing waves, the smell of saltwater and the roar
of the surf are all the forces that draw me to the ocean.
While traveling up and down the east coast, exhibiting at art
festivals, I'm fascinated by how different seascapes take on
their own personalities. This is the first study in a series of
99 paintings to explore and paint their beauty.
Back to Ocean Studies Portfolio
This is a one-of-a-kind original oil painting. No reproductions exist or will be printed.