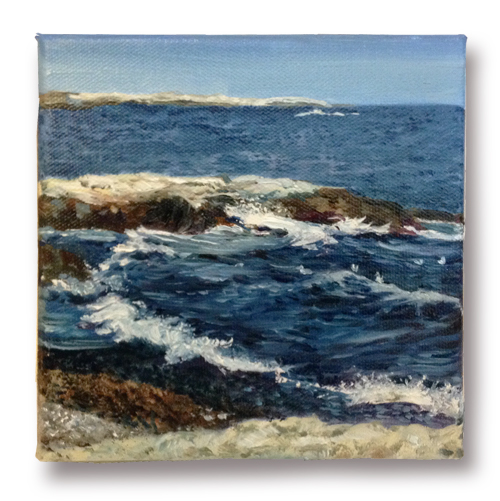 #3 of 99 Ocean Studies
Original oil painting, 6" x 6"
Sold
Remember sitting on the rocks until the tide came
in around you? Those dry faded rocks now dark and slick with salt
water then having to splash your way back to the beach.
. . . And when the tide was low enough to pick up stones
to skip them across the water.
Back to Ocean Studies Portfolio
This is a one-of-a-kind original oil painting. No reproductions exist or will be printed.