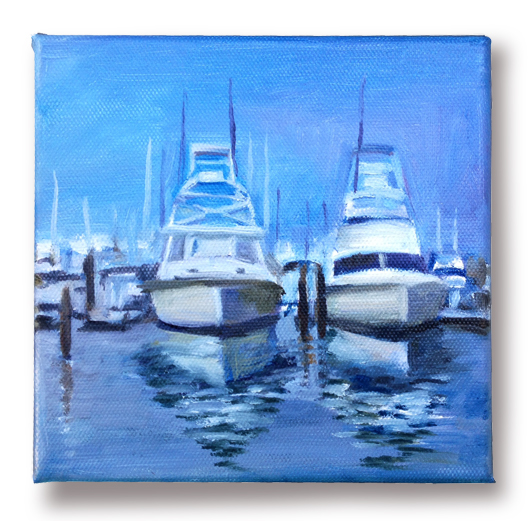 #4 of 99 Ocean Studies
Original oil painting, 6" x 6"
Sold
This could be any marina along the east coast,
dotting the coastline with gorgeous views. This quick
study was painted while we were showing at the Mystic
Art Festival, painted as a plein air study.
Back to Ocean Studies Portfolio
This is a one-of-a-kind original oil painting. No reproductions exist or will be printed.