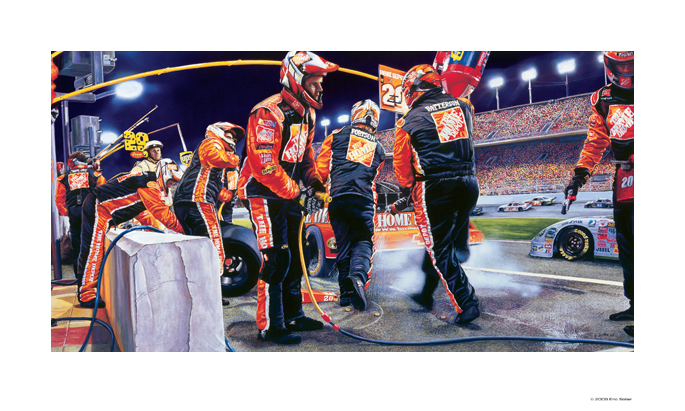 You never forget your first time - my first assignment shooting along pit road. Once there, experiencing the sights, sounds and smells of an active pit road, I knew. Looking through the viewfinder of my camera, I knew these images would make terrific paintings!
Combining my passion for painting with these exciting new race images was the next natural step for me. This image, caught during a mid-summer night race, was the first painting that got this collection started, paintings that capture the excitement, authenticity and details of the event.
Highlighting the team's effort while they perform their magic in the pits, these paintings attempt to capture the action, skill and finesse of the sport, the teams and the over-the-wall crews. They are meticulously hand-rendered paintings of events, people and materials accurately representing exciting race moments.
Unfortunately, this painting is not available as a print for sale.
Call 704-779-7272
Officially Licensed Artist of